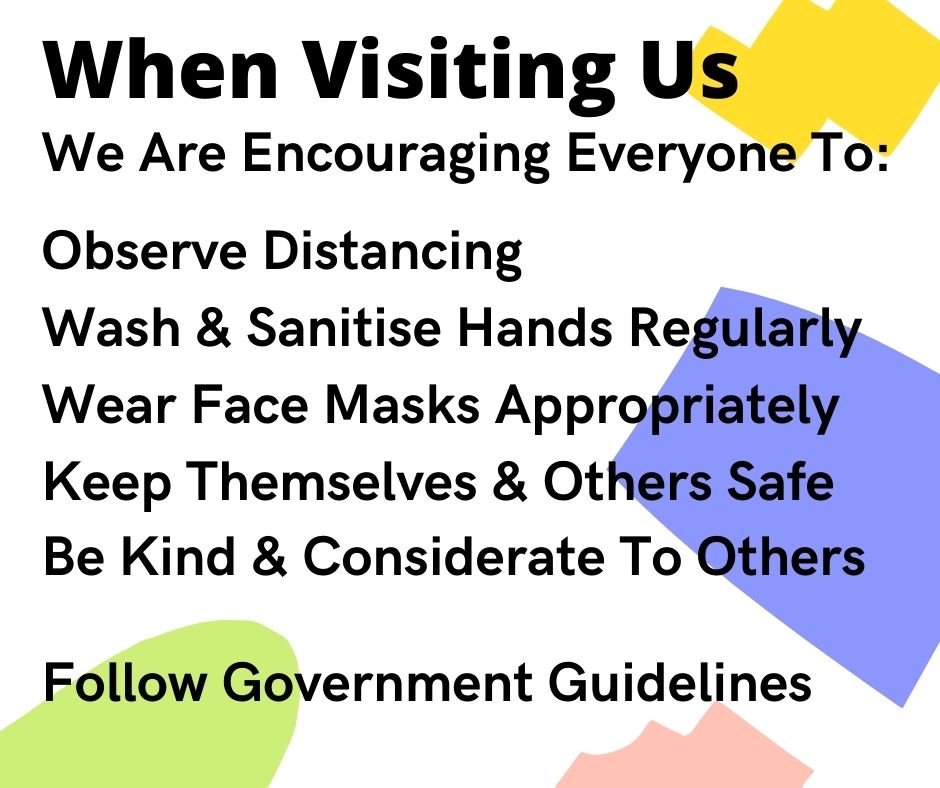 FOR YOUR SAFETY & TO CONTROL COVID-19
WE ARE ENCOURAGING GUESTS TO WEAR FULL FACE MASKS INSIDE THE MAIN HOUSE & RECEPTION AREAS.  MASKS ARE NOT REQUIRED IN THE OUTSIDE AREAS OF KNOLL HILL FARM, IN GUEST'S ROOMS & WHILE SEATED IN THE BREAKFAST ROOM.
Covid-19 Restrictions Due To The Omicron Variant
We Shall Be Following Government Guidance And Will Remain Committed To Keeping Our Guests And Staff Safe From Coronavirus & The Omicron Variant With High Standards Of Cleaning, We Would Ask Guests To Wear Face Masks In Our Main Building, Except When Seated At A Table In The Breakfast Room, To Maintain Social Distancing And To Wash Hands Frequently.
For The Past 18 months, We Have Operated A Highly Effective Coronavirus Safety Policy And Have Decided To Keep The Same Policy In Operation With The Same High Standards, For Everyone's Safety.
We Especially Ask Guests To Be Vigilant In Looking After Their Own Safety And The Safety Of Other Guests And Our Staff.
KEEPING YOU SAFE FROM CORONAVIRUS  ~  WE'RE GOOD TO GO!
This is a Industry Mark Certificate From Visit England to show that our day to day operations have been adapted in line with Covid-19 Public Health & Government guidance.
Which means, guests can visit and stay at Knoll Hill Farm with confidence that their safety is being prioritised.
.
WE HAVE PUT STRICT PROTOCOLS IN PLACE
We have put rigid protocols in place to protect guests and staff from Coronavirus. Measures include staggered breakfasts, one-way systems for social distancing and high standards of deep cleaning, as part of our Coronavirus Protection Methods.
Knoll Hill Farm is a large site and our rural location lends itself well for Safe Social Distancing.  We have SIX self contained luxurious and stylish Barn Conversion, with their own front doors to the outside, where you can keep away from other guests and staff.
Also being surrounded by open countryside, there are loads of walks and places of interest for social distant visiting, too.
Please call us today on 01373 836880 for more information on our Coronavirus Safety Policy.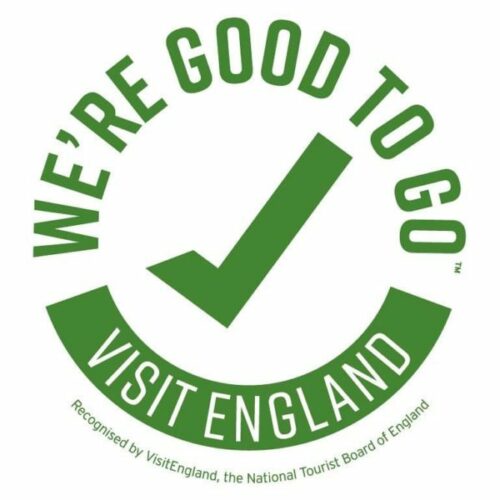 Coronavirus Safety Policy Summary
We will operate a one way system in the main house, with one entrance and one exit.
All guests will be asked to wear full face masks during their stay, inside the main house and reception areas only. Masks are not required inside guest's rooms and suites and whilst seated in the Breakfast Room, eating and drinking.
All guests and staff will be asked to honour the strict 2 metre distancing rule and will be encouraged to distance from other guests where possible in order to comply with covid-19 guidelines as laid down by the UK Government.
Guests will be encouraged to wash their hands frequently while during their stay, using the 20 second rule.
Hand sanitiser will be available in all communal areas etc., but guests will also be asked to bring their own.
Weather permitting, entry and exit doors within the house will remain open to minimize touching of surfaces.
The toilet room in the main house will be closed and guests will be encouraged to use the toilets in their rooms.
Any guest or guests showing covid-19 symptons or similar will be asked to leave, along with their visiting family.
Any guest or guests acting in a manner that could put others at risk will be asked to leave along with their visiting family.
Guests will be asked to arrive at arranged and staggered times to aid social distancing.
All arriving guests will be asked to pay in full in advance.
Each room will be thoroughly deep cleansed and to a high standard before and after each visit.
Communal areas and surfaces will be regularly and continually cleaned and sanitized.
Breakfasts Arrangements
There will be two sittings at 8am and 9am in the breakfast room.
All food will be delivered to tables by staff.
The breakfast buffet will not be available.
Breakfast room tables will be spaced 2 metres apart.
Tables and utensils will be thoroughly cleansed before and after use.
Guests will be asked to honour the 1+ metre distancing rule while using the breakfast room.
Evening Food
The White Hart in the village will be offering both sit-in meals and drinks.
Guests are encouraged to pre-book a table by ringing 01373 836324 or please ask us to arrange your booking.
The White Hart will operate similar Coronavirus Safety Policy to The Place To Stay, please view it below.
All customers will be asked to respect the 2 metre social distancing requirement with tables being well spaced.
All customers will be served at the table by our staff
All customers will be asked to wear full face masks, except when seated, eating and drinking.
Knoll Hill Farm Is A Large Site.
Our beautiful place is a large site with open gardens and guests will be encouraged to use these rather than the reception areas in the main house, when weather is permitting.
Being in a rural location, there are many fantastic places nearby that can be visited for social distancing.
We will be constantly monitoring how this policy works and we reserve the right to make necessary changes without notice.
Every guest visiting us can be rest assured, their safety will be our absolute priority, and we very much hope that you can greatly enjoy our wonderful place, in spite of the new way of life that we all have to adhere to
For more information regarding our Coronavirus Safety Policy, please do ring us on 01373 836880.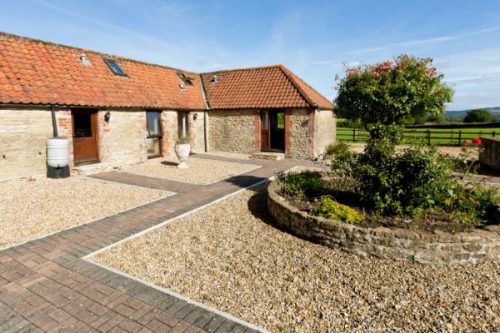 Our Courtyard Barn Conversion Suites Have Separate Outside Entrances. Doors To Rooms 5 And 6 Are Shown Here.
We Have Some Beautiful Gardens For You To Enjoy, Where Socially Distancing Will Possible Away From Other Guests.
THE HEALTH AND SAFETY OF OUR GUESTS AND STAFF ARE OUR UTMOST PRIORITY