Please Also Join Us
At Our Pub, The White Hart Inn
Situated In Our Village, The 17th Century Ex Coaching Inn & Dog Friendly Country Pub.
Please 'phone 01373 836324 for table bookings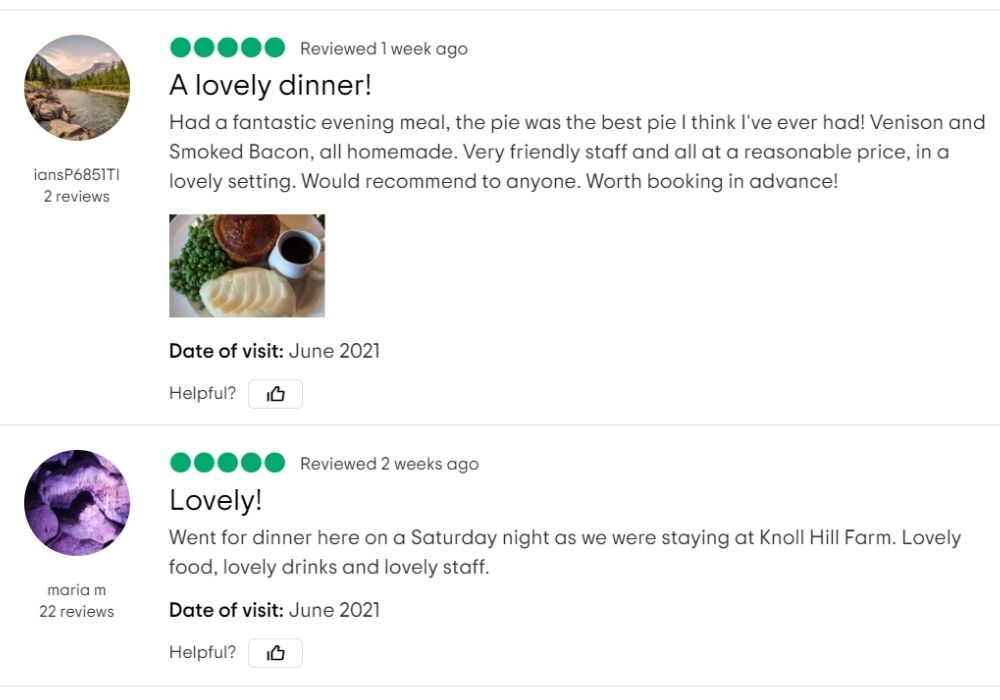 We also run our local village pub and would love to extend a warm welcome to our wonderful guests for a relaxing drink and delicious home-cooked food prepared by Sam and his kitchen team.
It is just a short walk away at the bottom of the village.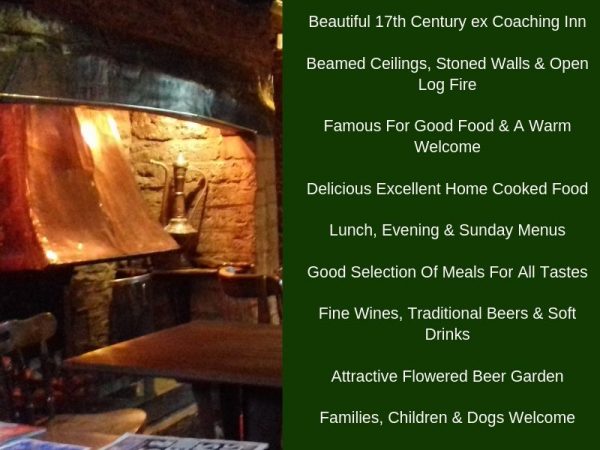 WHITE HART BAR PUB FOOD MENU
The White Hart Has Been Well Known For Good Pub Food For Years. Here, Head Chef & Owner Sam Is Very Proud To Present An Exciting Selection Of Home Cooked Food, Including Some Pub Classics For Your Delectation.
Everything is cooked fresh to order with all choices being subject to change and availability without notice. When you visit, the menu at the time may be different to what is presented here.
STARTERS
We offer a delicious selection of Starters to prime your taste buds
Garlic Bread  £3.50(Vg)  add Cheese £4.5 (GF option available)
Breaded Brie & Cranberry sauce £7
Nacho's with cheese, sour cream, jalapenos, and salsa £5 (Vg, GF available) add BBQ Chicken £2
Beef Tomato & Mozzarella Salad with Balsamic Reduction £7 (Vg)
Olives, Humas, feta, and bread £8 (Vg) (GF option)
BBQ Chicken on a stick with a tomato salsa  £7

MAIN COURSES
Our Tasty Main Course Offerings Include Choices For All Tastes, As Well As Sam's Signature Homemade Pies
Simply a 7oz Burger (just lettuce and tomato) & Chips £10 (add cheese 50p)
The White Hart Garlic Mayo 7oz Cheeseburger & Chips £12.5
Spinach & Mixed Bean Vegan Burger & Chips £12.5 (Vg)(Ve)
Chicken Burger £12.5 (GF option available)
(mayo, lettuce, & tomato) & Chips
Golden Vegetable Burger & Chips £12.5
All burgers are served in a seeded bun (GF available), gherkin, lettuce, onion, tomato & house sauce on the side
Feeling Hungry? Full Rack of BBQ ribs & BBQ Chicken Breast £21
Coleslaw, Corn on the cob, & Chips
Ham, Brace of Eggs, and Chips with salad garnish £12(GF)
BBQ Chicken, Chips & Garnish £16
Oven Cooked Chicken Breast with BBQ sauce, bacon, and melted cheese
Hunters Chicken, Coleslaw, & Chips £16.5
Chicken breast topped with onions peppers and a homemade chipotle sauce
Tomato, Peppers, Onion, & Mushroom Penne Pasta £16 (Vg) (GF, Ve option available)
Mixed vegetables in a tomato sauce with Salad
10oz Sirloin Served on a skillet with Mushroom & Onions £22.5
With Chips, peas & Grilled tomato
Spicy Steak & Tomato, peppers, and onion Sizzler (GF) £16
Chips and Salad
Scampi (8) Chips and salad £14.5 (Vg)
WHITE HART HOMEMADE PIES
Everyone's Favourites, Sam's Home Cooked Pies, Made To Sam's Secret Recipe & Served With Chipped Potatoes or Mash & Peas. Choices Will Vary But Often Include The Following.
Steak & Ale
Steak & Guinness
Steak & Stilton
Chicken, Ham & Leek
Fisherman's
Chicken & Mushroom
Pork, Apple & Cider
Cheddar Cheese & Potato
Minty Lamb
Please Check Our Pie Board For Choices, Positioned Above Our 17th Century Fireplace.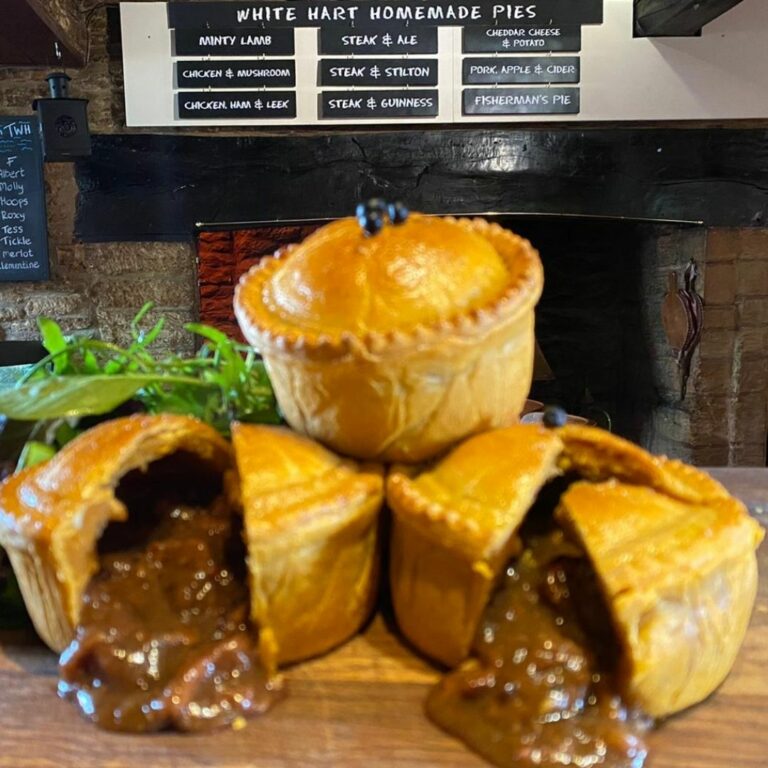 Choices are subject to availability and to change without notice. 
Please ring us on 01373 836880 and we will arrange to book a table for you.  If you have any dietary or allergy requirements, please let us know
TRADITIONAL ROAST THIS SUNDAY?
Serving delicious roasts and more, including Vegetarian options, from Noon to 7pm.
BOOK YOUR TABLE ON 01373 836324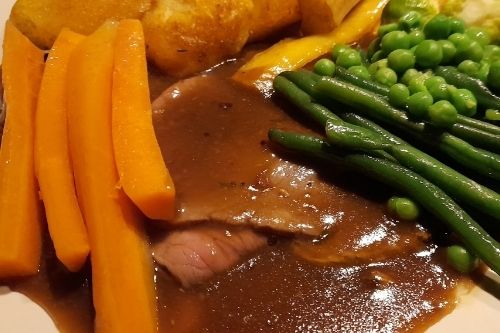 "Our best ever Bed and Breakfast stay, we loved it! And the pub was excellent!"
Diane & Steve Snell, Bottesford, North Lincs., review left in Visitors' Book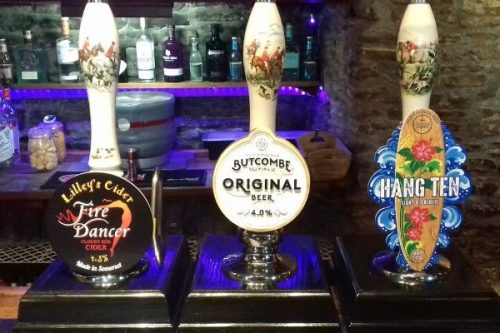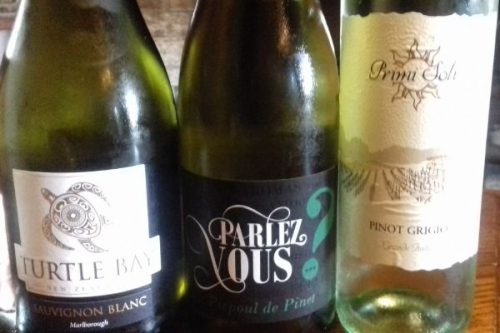 The White Hart also offers a good selection of traditional beers, lager and ciders, some quality wines and some refreshing soft drinks for your appreciation.
A Warm Welcome Awaits You At The White Hart Inn
Please call us today on 01373 836880 for more information on our Coronavirus Safety Policy.