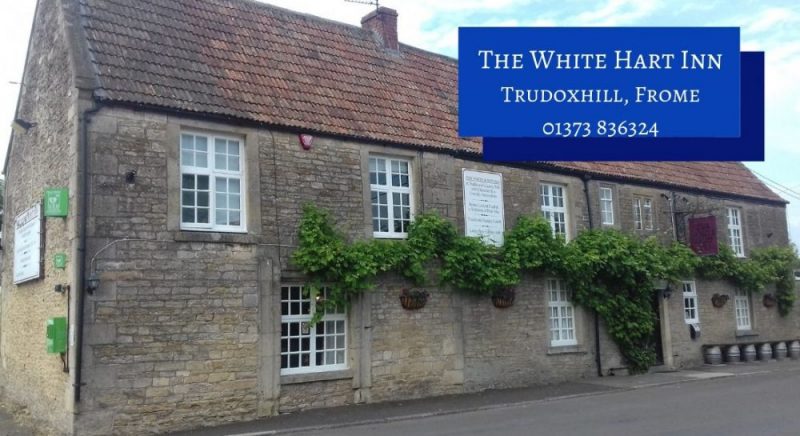 Please Also Join Us At
The White Hart Inn at Trudoxhill Near Frome
17th Century Ex Coaching Inn & Dog Friendly Country Pub
Famous for Our Excellent Food, Fine Drinks & Good Company
"GREAT FOOD & SUPER FRIENDLY STAFF
crunchie221 on TripAdvisor, April 2019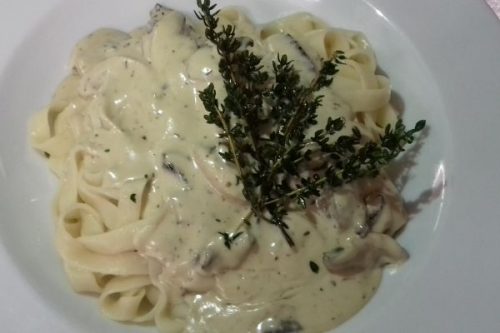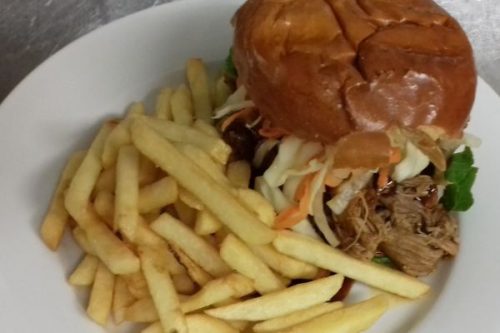 We also run our local village pub and would love to extend a warm welcome to our wonderful guests for a relaxing drink and delicious home-cooked food prepared by Sam and his kitchen team.
It is a just a short walk away at the bottom of the village.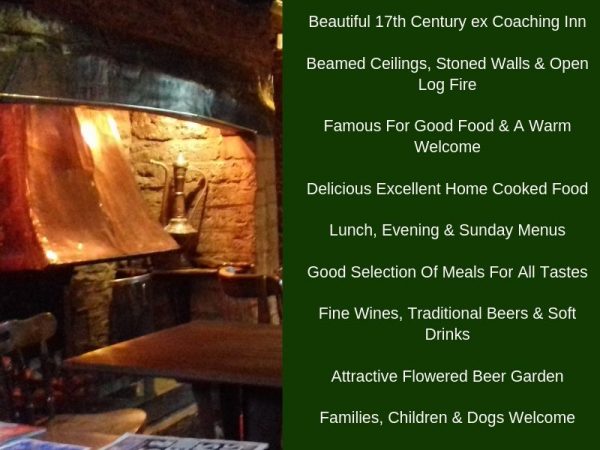 "Our best ever Bed and Breakfast stay, we loved it! And the pub was excellent!"
Diane & Steve Snell, Bottesford, North Lincs., review left in Visitors' Book
Evening Menu
Appetizers & Starters
Garlic Bread
Cheesy Garlic Bread
Salmon Fishcake With Sweet Chilli Dressing & Leaves
Cream Garlic Mushrooms With Crusty Bread
Breaded Brie With Cranberry Jam
Pulled Pork Nachos With Jalapenos, Sour Cream, Cheese & Salsa
Main Meals
Scampi, Chips & Salad
10oz Sirloin Steak, Mushrooms, Onions & Grilled Tomato
Ham, Egg & Chips
Pulled Pork Bap, Chips & Coleslaw
Cream Of Mushroom Tagliatelle With Salad
Low & Slow Cook Beef Brisket Flatbread With BBQ Beans & Hand Cut Chips
BBQ Chicken, Bacon & Cheese, Chips & Salad
Beef & Pork, & Chorizo Burger Chips
Sage, Onion & Wild Mushroom Fritter, New Potatoes & Salad
Somerset Cider Chicken, Chips & Salads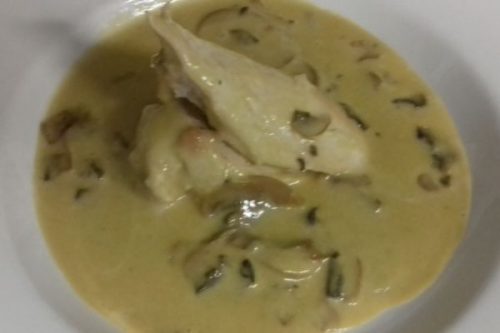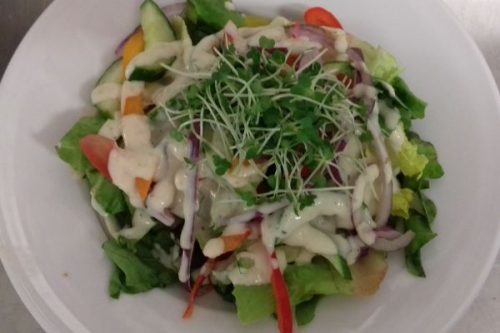 For lunch and Sundays, we offer other mouth-watering selections and our 'Specials Menu' always features something very tasty.
All choices are subject to availability and change without notice.
Please ring us on 01373 836880 and we will arrange to book a table for you.  If you have any dietary or allergy requirements, please let us know.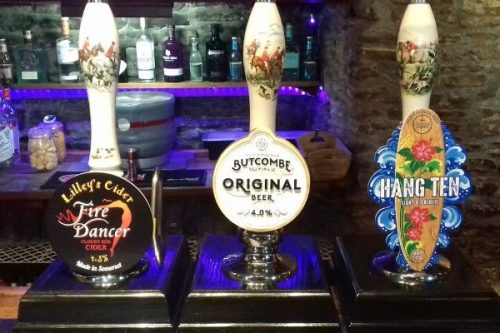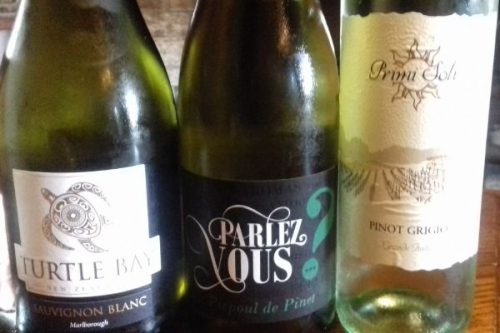 The White Hart also offers a good selection of traditional beers, lager and ciders, some quality wines and some refreshing soft drinks for your appreciation.
A Warm Welcome Awaits You At The White Hart Inn