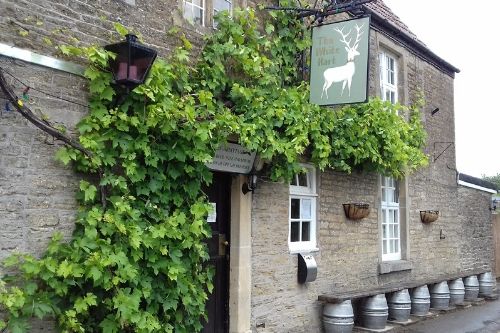 Please Also Join Us At
The White Hart Inn at Trudoxhill Near Frome
17th Century Ex Coaching Inn & Dog Friendly Country Pub, Famous For Our Excellent Food, Fine Drinks & Good Company.
Please 'phone 01373 836880 for table bookings.
"GREAT FOOD & SUPER FRIENDLY STAFF
crunchie221 on TripAdvisor, April 2019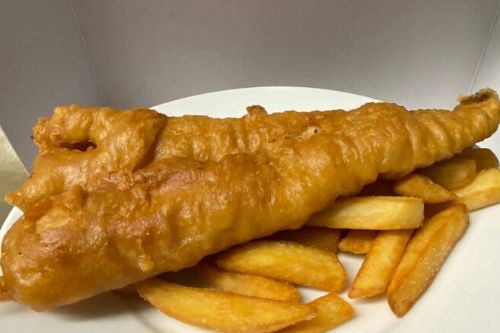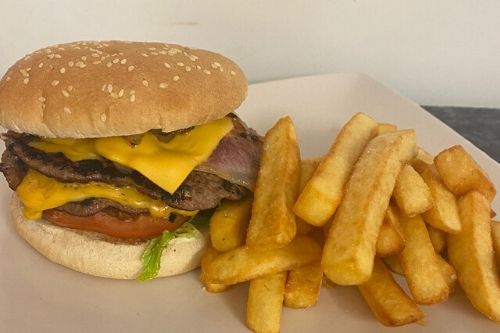 We also run our local village pub and would love to extend a warm welcome to our wonderful guests for a relaxing drink and delicious home-cooked food prepared by Sam and his kitchen team.
It is just a short walk away at the bottom of the village.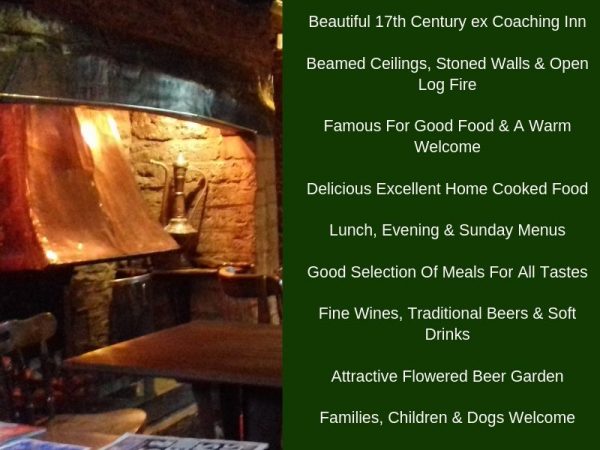 WHITE HART MENU
To Book A Table, Please Call 01373 836324
STARTERS
Ceasar Salad with Croutons and Parmesan Cheese
Garlic Bread     Garlic Bread with Melted Cheese
Mozzarella, Beef tomato & Basalmic
Olives, homemade Hummus and flat breads
Prawns cocktail with bread and butter
Nachos, Salas and cheese
WHITE HART HOMEMADE BURGERS
You will love our delicious burgers
Plain Burger in a seeded bun with lettuce, beef tomato and Chips
(Add Bacon or Cheese as extra)
White Hart 7oz Cheeseburger With Garlic Mayo in a seeded bun with lettuce, beef tomato and Chips
Two mixed Vegetable Burger stack in a seeded bun with mayo, lettuce, beef tomato and Chips (v)
Breaded Chicken Goujon Cheeseburger topped with Garlic Mayo, lettuce, beef tomato and chips
12oz Sirloin Steak with onions, tomato served with salad garnish and chips
Slow cooked BBQ brisket with chips and BBQ beans
Scampi (8 pieces), chips and salad
Somerset Ham and Two Free Range Eggs Served with salad garnish and chips
BBQ Pulled Pork Bap with acid slaw and chips
Ham Tortellini with smoked bacon and parsley butter dressed Rocket Salad
.
WHITE HART HOMEMADE PIES
We Offer Selection Of  Tasty Pie Fillings Served With Chipped Potatoes or Mash & Peas
Steak & Ale
Steak & Guinness
Steak & Stilton
Steak & Kidney
Cheddar Cheese & Potato
Minty Lamb
Please ask about availability of pie choices

KID'S MENU
Some Nice Choices For The Little Ones
Plain Burger and chips
Cheeseburger & chips,
Chicken Goujons, chips & peas
Tomato Penne Pasta (V)
Homemade Margherita Pizza & chips
.
HOMEMADE SIDE ORDERS
Turn Your Meal Into A Real Treat With One Of Our Side Orders
Garlic Bread, Chips, Vegetables, Onion Rings, Garlic breaded Mushrooms, Nachos & Cheese
.
DESSERT MENU
Complete Your Time At The White Hart With A Delicious Dessert
Chocolate Nut Sundae (n)
Homemade Chocolate Brownie & Ice Cream
Chocolate Waffle & Ice Cream
Warm Cherry Bakewell & Custard
Cream filled Chocolate Profiteroles with Chocolate Sauce
Trio of Ice Cream  (Choose from Strawberry - Chocolate - Vanilla)
Duo Sorbet (Choose from Mango - Lemon)
SPECIAL SOFT SERVE ICE CREAMS
Delicious, smooth & creamy Ice Cream in a tub or a cone with a chocolate flake  ~  Large choice available, please ask when you visit.  Served Friday to Sundays only.
Caribbean  ~  Coconut, Bounty Bars, Chocolate Sauce
Mars  ~  Mars Bars, Chocolate Sause, Flake
Snickers  ~  Snickers Bars, Chopped Nuts, Chocolate Sauce
Milky Way  ~  Milky Way Bars, Chocolate sauce, Flake
Maltesers  ~  Maltesers, Chocolate strands, Chocolate Sauce
Blue Sherbet  ~  Blue Sherbet, Flake
Chocolate Chunks  ~  Caramel & Plain Chocolate chunks, Chocolate Sauce
Fluffy  ~  Marshmallows, Flake, Chocolate Sauce
Twix  ~  Twix bars, Biscuit Crunch, Chocolate Sauce
Meringue Madness  ~  Meringues, Marshmallows & Chocolate Sauce
Chocolate Biscuit  ~  Bourbon Biscuits, & Chocolate Sauce
Warm Belgium Waffle  ~  With Cream, Ice Cream, & Chocolate Sauce
Strawberry Ripple  ~  Strawberry Sauce & Flake
All choices are subject to availability ~  Prices are subject to revision without notice
Please ring us on 01373 836880 and we will arrange to book a table for you.  If you have any dietary or allergy requirements, please let us know.
"Our best ever Bed and Breakfast stay, we loved it! And the pub was excellent!"
Diane & Steve Snell, Bottesford, North Lincs., review left in Visitors' Book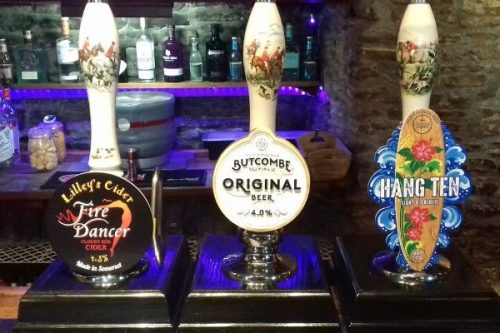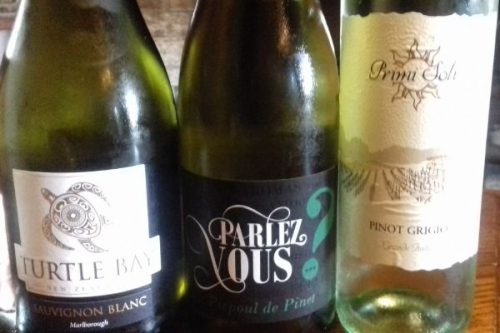 The White Hart also offers a good selection of traditional beers, lager and ciders, some quality wines and some refreshing soft drinks for your appreciation.
A Warm Welcome Awaits You At The White Hart Inn
Please call us today on 01373 836880 for more information on our Coronavirus Safety Policy.