VIEW THE VIBRANT COLOURS OF AUTUMN IN SOMERSET & WILTSHIRE
When You Stay With Us. 
Stourhead Gardens are particularly spectacular this time of year, as the trees turn to dark shades of red and brown; a must-see for everyone!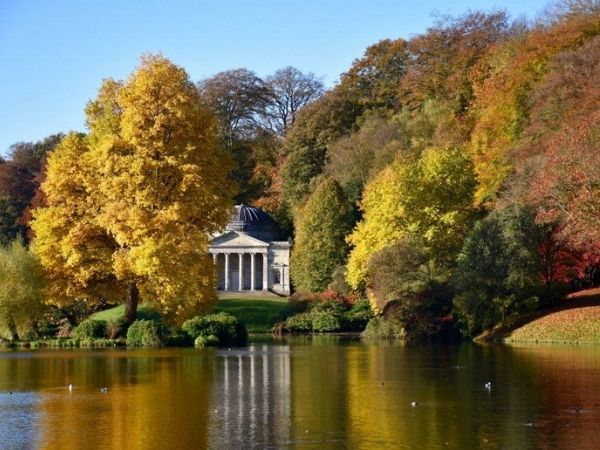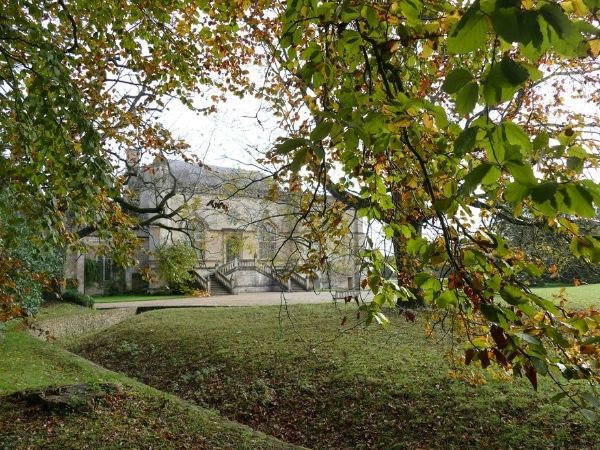 STAY WITH US WHILE YOU ENJOY
CHRISTMAS AT STOURHEAD
Following last year's success, surround yourself with sparkle this Christmas as the after-dark trail lights up for 2020.
You'll find new moments to share with family and friends - brand new bright lights for winter nights. Enter a world festooned with seasonal cheer enhanced by a soundtrack of festive classics, as you wander beneath unique tree canopies drenched in Christmas colour. Discover giant luminescent sculptures rising high into the night sky and trees wrapped in light on your way to Crocus Lawn, where a carpet of larger than life flora glows gently in the moonlight. Framed by glittering trees, stroll along Heart Walk and beside reflections dancing playfully on the lake.
Dates Available Between 2 December 2020 & 3 January 2021
Please call us on 01373 836880 for more details about this wonderful event.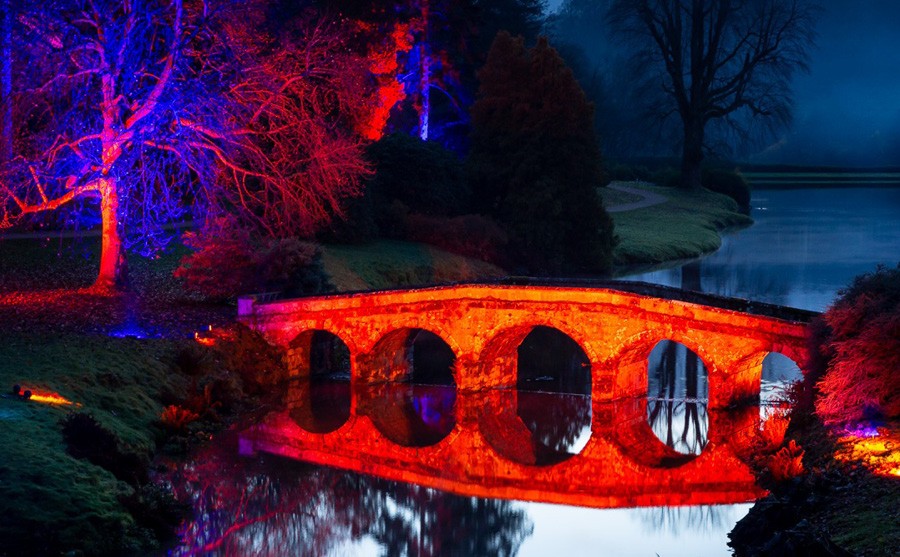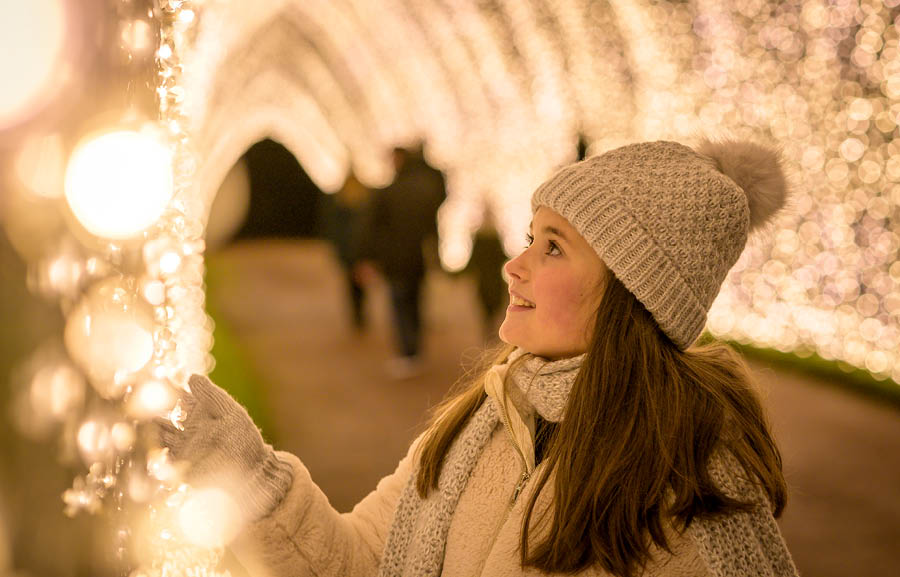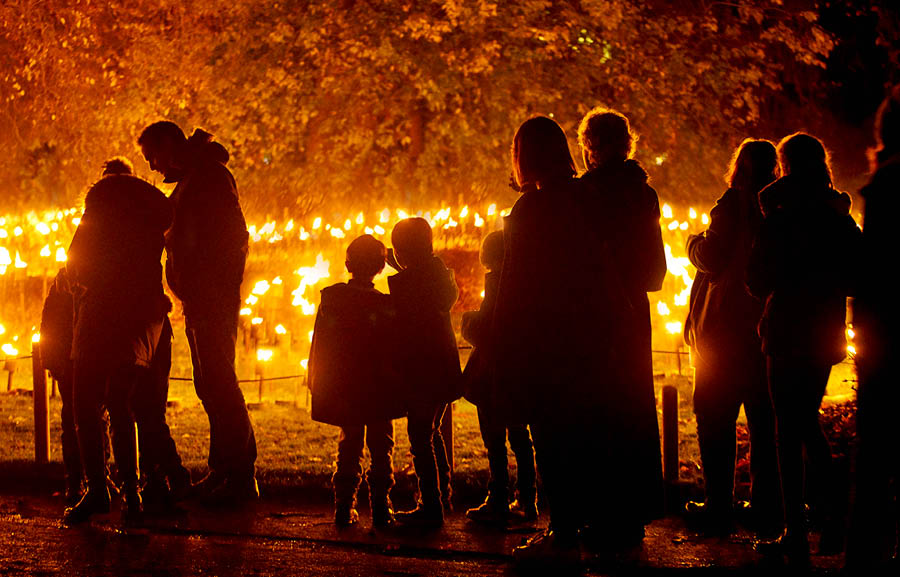 Explore The Many Local Places Of Interest
'The Place To Stay' Guest House is situated in the small village of Trudoxhill in Somerset, just off the main A361 between the market towns of Frome & Shepton Mallet.
Nestling in stunning Somerset countryside on the edge of the rolling Mendips Hills, we are the perfect location to explore the nearby Longleat House and its popular Safari Park, Stourhead House & the beautiful Gardens, the ancient Stonehenge stones, the historic cities of Wells, Bath and Salisbury, the mythical town of Glastonbury and its impressive Glastonbury Tor, the old town of Shaftsbury and the famous 'Hovis' Gold Hill and the picturesque town of Sherborne and its abbey.
For the shopper, Clarke's Village at Street offers more than ninety stores to browse and Kilver Court at Shepton Mallet boasts a selection of shops and secret gardens.
For the walker and the more adventurous of you, the area offers some great walking at nearby Gare Hill and the Stourhead Estate and the awesome Alfred's Tower.
Trudoxhill is also located on the long distant 'Macmillan Way' stretching from Boston in Lincolnshire to Abbotsbury in Dorset and 'The Place To Stay' is an ideal over-night stopping place for those walking the Macmillan Way.

Longleat Estate & Safari Park
The number 1 local attraction and a 'Must-Visit'
You must visit the renowned Longleat Estate and the Safari Park (as featured on the BBC1 series 'Animal Park).  'The Place To Stay' is ideal for an excursion to Longleat, being just a short 3 mile drive away.
You can explore your way through the famous maze, wander through the butterfly garden, take a boat ride to see sea lions and gorillas, fish and picnic in the grounds or meet the Lions of Longleat.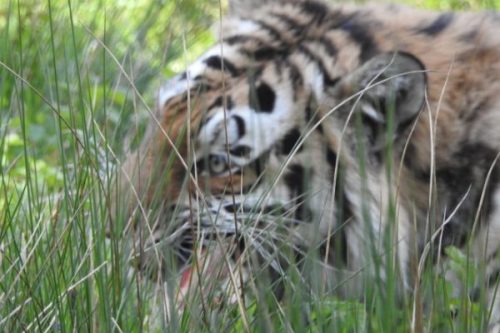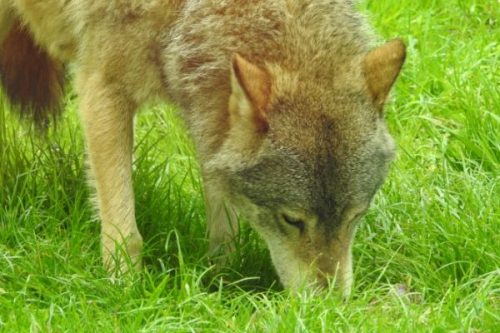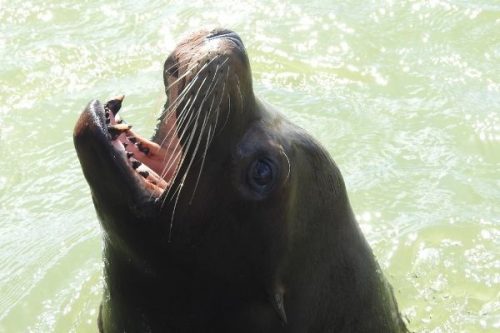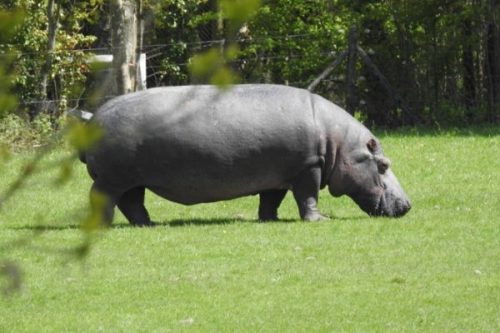 Whatever your choice you will be guaranteed a fun-filled day. There are also Halloween, Firework and Christmas events during the year, too!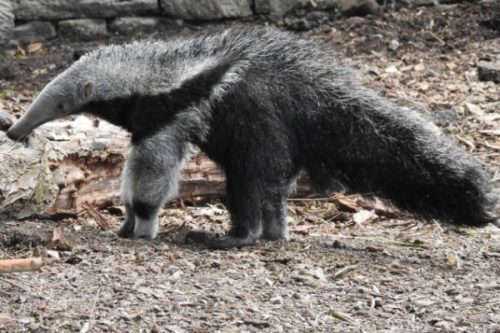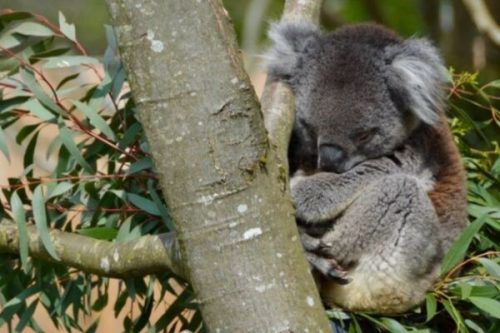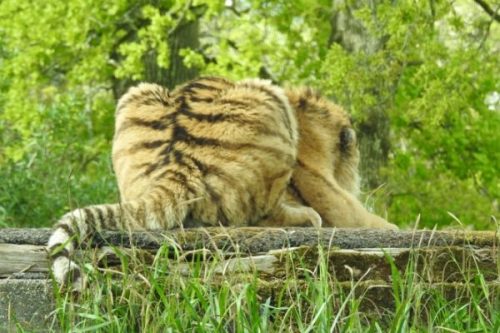 Stourhead House & Gardens
Another big local attraction and another 'Must-Visit'
This November through to early January, the tree-tops will glisten and the gardens will shimmer and sparkle as Stourhead celebrates Christmas.  You can savour this most wonderful time of the year, as you wander beneath unique tree canopies drenched in seasonal colour and dripping with shards of light, frosty snowflakes, stars and baubles.
Please call us on 01373 836880 for more details about this wonderful event.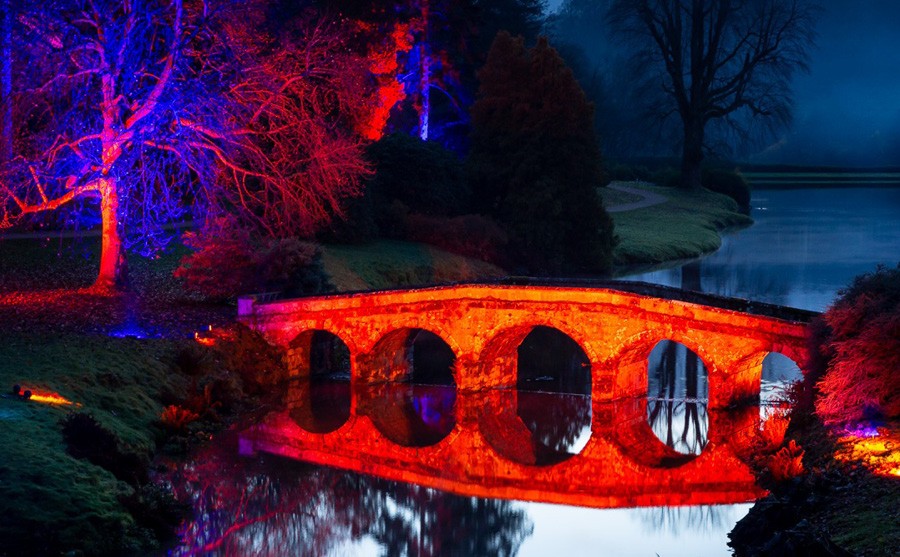 You could spend hours walking around these beautiful gardens and exploring the old Stately Home that make up the the huge Stourhead Estate.
In spring and early summer enjoy the beautiful blooms of the impressive rhododendron and azalea bushes and in autumn marvel at the golden colours of the trees as they turn.  Whatever the time of the year, you be treated to an array of stunning vistas throughout the Stourhead Estate.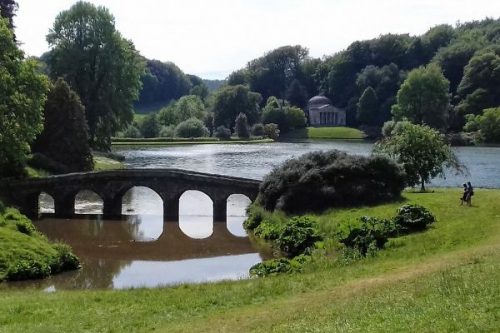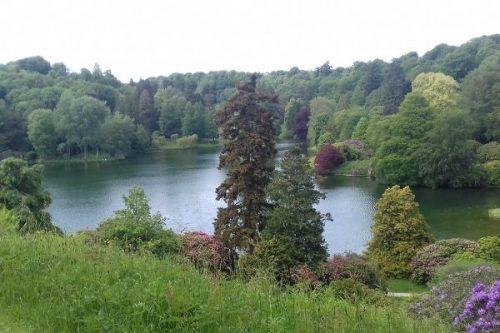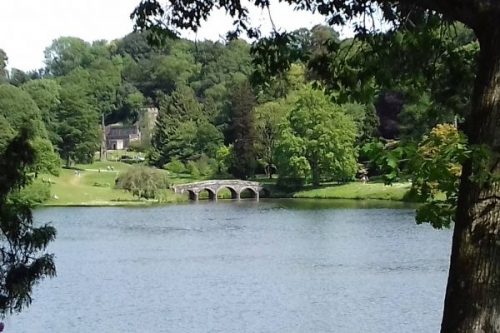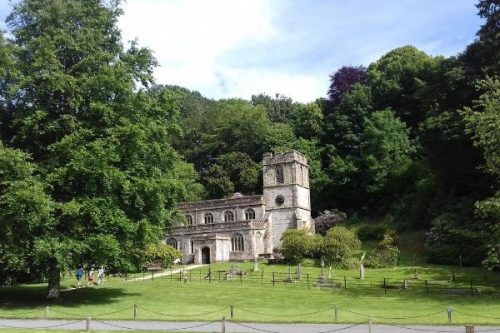 The estate is own by the National Trust and for members, entry and parking is free.
For refreshment, the estate boasts a large café and a good choice of meals or you could try out the National Trust's own pub, the Spread Eagle; ideal for a nice lunch and drink while you rest the legs and feet.
For the more energetic, there is a beautiful 2 mile walk through the woods to Alfred's Tower; an impressive 160 foot tall brick built folly commanding a high spot overlooking the Stourhead Estate.  You can climb the 240 interior steps to the top, where you will be rewarded with an expansive view over the Somerset and Wiltshire countryside and far beyond.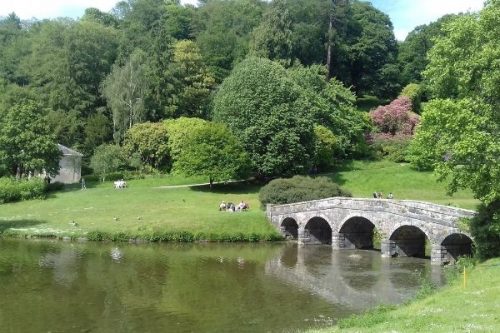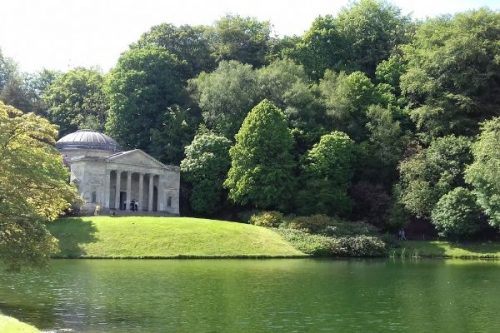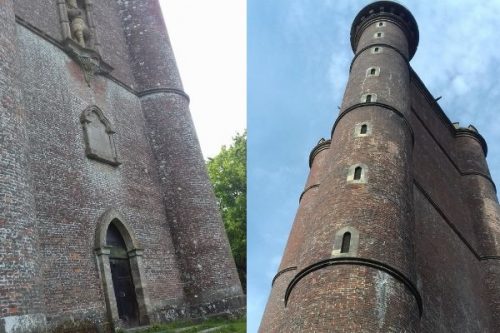 Stonehenge & Its Ancient Stones
Another 'Must-Visit' place
For an unforgettable family day out, you must visit the World Heritage Site of Stonehenge and its ancient stones.  Set in rolling Wiltshire countryside, you can marvel at this impressive ring of stones, each 13 feet tall, 7 feet wide and 25 tons in weight and wonder at how they made their way from Wales.
As part of your visit, you could learn about the stones and the Neolithic and Bronze age history of the Stonehenge locality in the Visitors' Centre.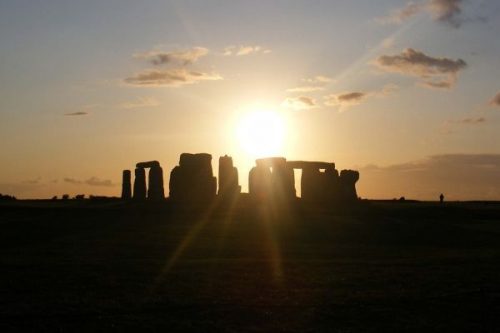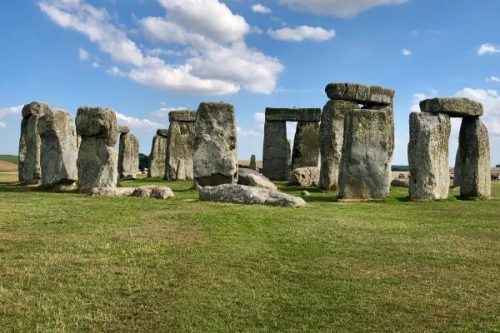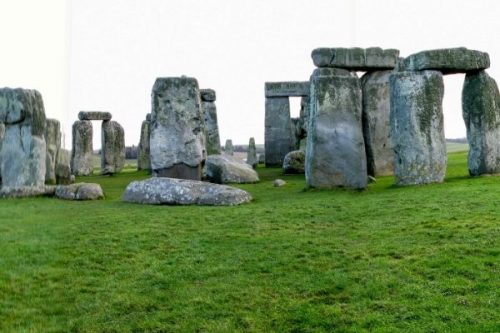 The City Of Bath & The Roman Baths
The beautiful Roman city has to be a must for your bucket list
This historic city with it's world famous Roman Baths, Thermal Spa, fabulous shopping and endless array of bars and restaurants is a definite must for a day out.  We highly recommend the open bus tour, where you can take in the splendid views of the city.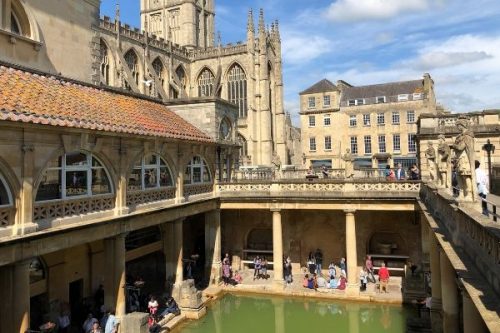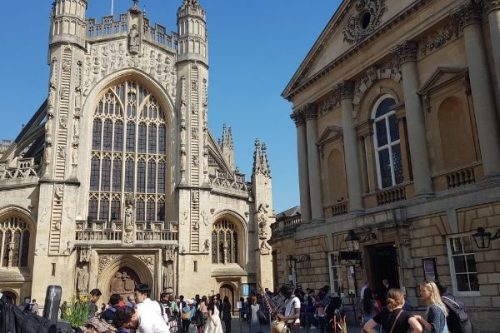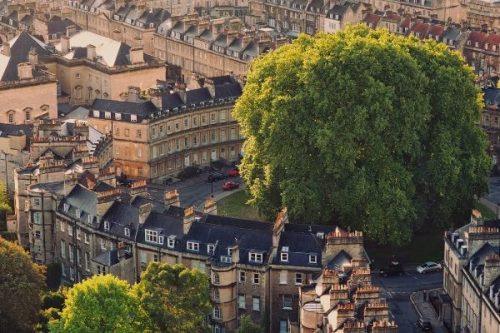 Frome
The pretty medieval market town of Frome is located a nearly. Here, you can explore Catherine Hill and the quaint Cheap Street, The Black Swan Arts Centre with its galleries, shops, café and historic Round Tower.
Frome also has two theatres with a wide variety of entertainment, a cinema and Leisure Centre. On the first Sunday of the month from March – December, Frome hosts, the now famous, Independent artisan market.
Glastonbury & Glastonbury Tor
Glastonbury is a unique place, steeped mystery with plenty of quirky shops and cafes to explore.  A great place to spend an afternoon. It has a lot to offer with its many museums and attractions.
Glastonbury Tor offers magnificent views of the Somerset Levels, Dorset, Wiltshire and Wales.  Steeped in history and legend, excavations at the top of the Tor have revealed the plans of two superimposed churches of St Michael of which only a 15th-century tower remains.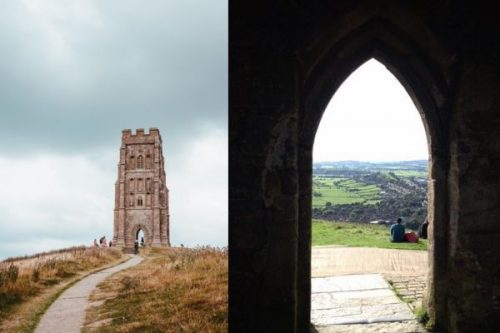 Cley Hill
An Iron Age hill fort, is a challenge for walkers and can be seen from The Place To Stay. Once conquered, there are unrivalled 360 degree views across Wiltshire and Somerset. Maybe finish your challenge with a visit to one of the many local pubs in the area that we can recommend.
Kilver Court, Shepton Mallet
Kilver Court Designer Village with its designer outlets and secret gardens is the perfect way to spend a few hours. Designer outlets include Mulberry, Jack Wills, Carat London, L.K Bennett London, Mackintosh, Bottletop, Behrens, Liberty London and many more. There is also a restaurant and café.
Clark's Village, Street
With over 90 stores offering huge savings on a fantastic range of designer labels and famous brands such as Jaeger, Timberland, GAP, M&S and many more it's the perfect place to spend some time shopping. It also has a good selection of restaurants and cafes.
City Of Salisbury
Salisbury is a lovely city. With its thriving market, gothic cathedral and many museums including The Rifles Military Museum and the award-winning Salisbury and South Wiltshire Museum with its Stonehenge gallery, Salisbury has much to offer. It also boasts a selection of good shops and restaurants.
Town Of Sherborne
A pretty, historic and unspoilt medieval  market town with two castles and a superb Abbey.
The City Of Wells
The smallest cathedral city in England. Visit the unique moated Bishops Palace and magnificent cathedral.
We are situated in the village of Trudoxhill approximately half a mile off the main A361 Frome to Shepton Mallet trunk road and approximately 3 miles west of Frome. Turn left off the A361 just before the A359 roundabout junction.
From Shepton Mallet, turn right off A361 just after A359 roundabout.
Look out for Sign for Knoll Hill Farm at top of the village on left hand side.
Please ring 01373 836880 for directions
You will find much information about local places to visit in our visitor's lounge.  Our staff will also be able to assist you with advice too.  If you would like to learn more about our beautiful local area, please ring +44 (0)1373 836880 or contact us below.