Room 1 (Ash Tree) King Luxury En-Suite Room
Sleeps 2 + 1  ~  Room size: 25 sqm
With its high ceilings, original beams and stoned walls, this large beautiful luxurious room and its super king size bed, is ideal for one couple or for a small family.
Situated in a courtyard and overlooking the stunning West Country countryside, this room has a spacious, en-suite shower and bathroom, where you'll find a free standing roll top bath to luxuriate in after your day enjoying the sights.
This fantastic room is frequently booked to surprise and delight a loved one for that special occasion.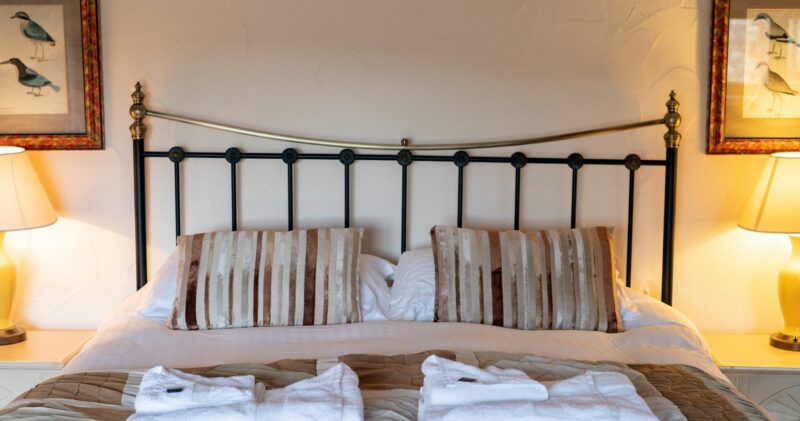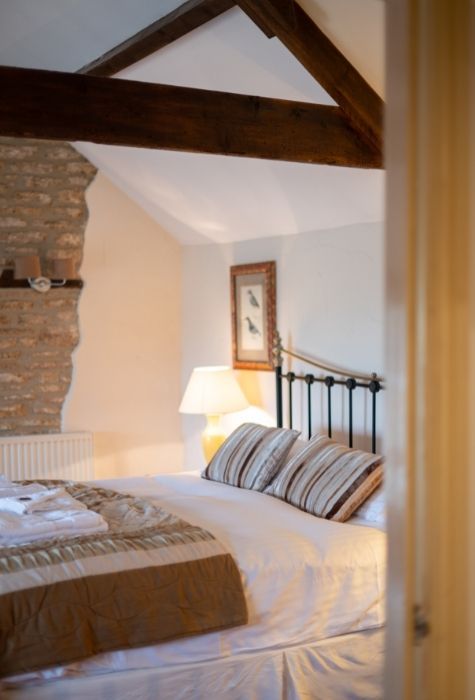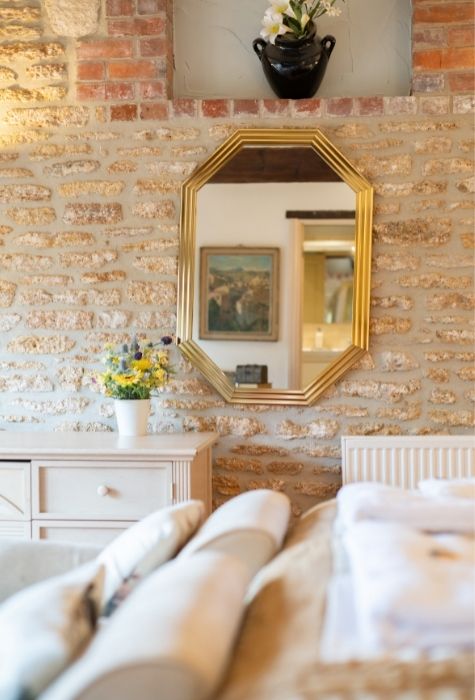 Room 1 Is Both Spacious And Cosy
Room 1 is both spacious and cosy with plenty of room to relax after a busy day sight-seeing. It includes a flat screen TV/DVD with complimentary teas, coffees, drinking chocolate, mineral water and toiletries and hair dryer and ironing facilities
The room is large enough to comfortably house an extra cot or bed (for a child up to the age of 12 years) to make a spacious family room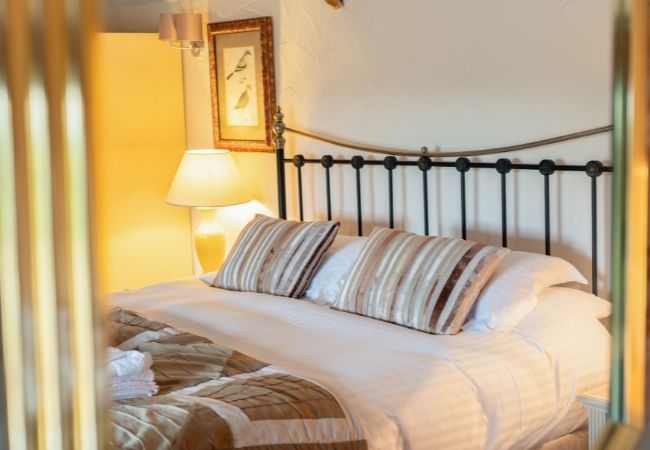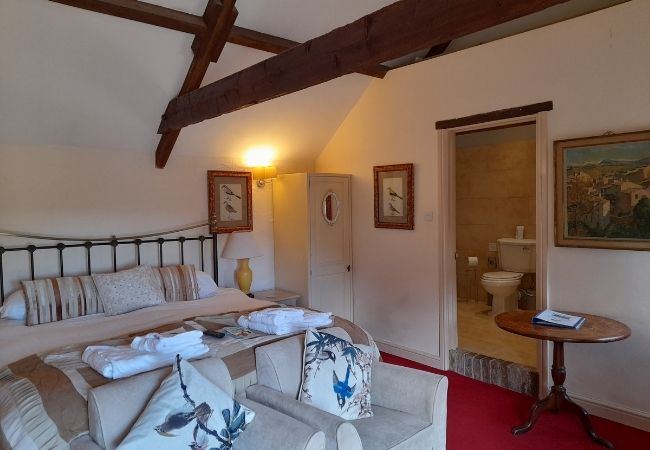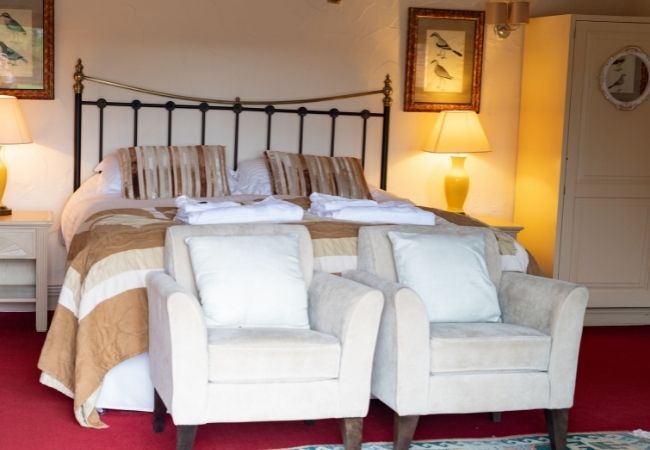 Enjoy A Nice Soak In A Lovely Free Standing Bath
Adjoining the room is a spacious and stylish en-suite shower and bathroom with towels and toiletries
For your pleasure, we have included a lovely free standing bath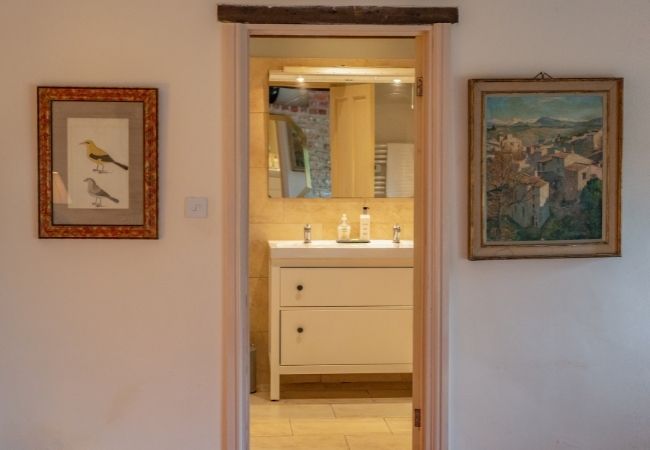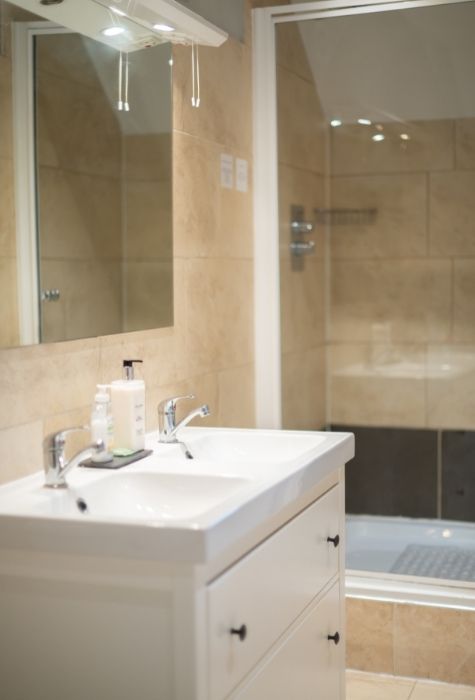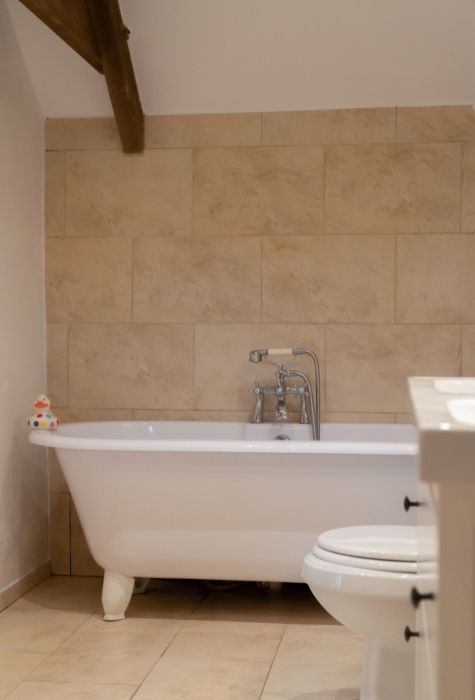 Knoll Hill Farm Is A Spacious Site Allowing For Good Social Distancing
Knoll Hill Farm is a spacious site allowing for good social distancing and one way systems for guests, allowing for good safety to protect against Covid 19. Room 1, like all our barn conversion suites, has an external door to the outside for your safety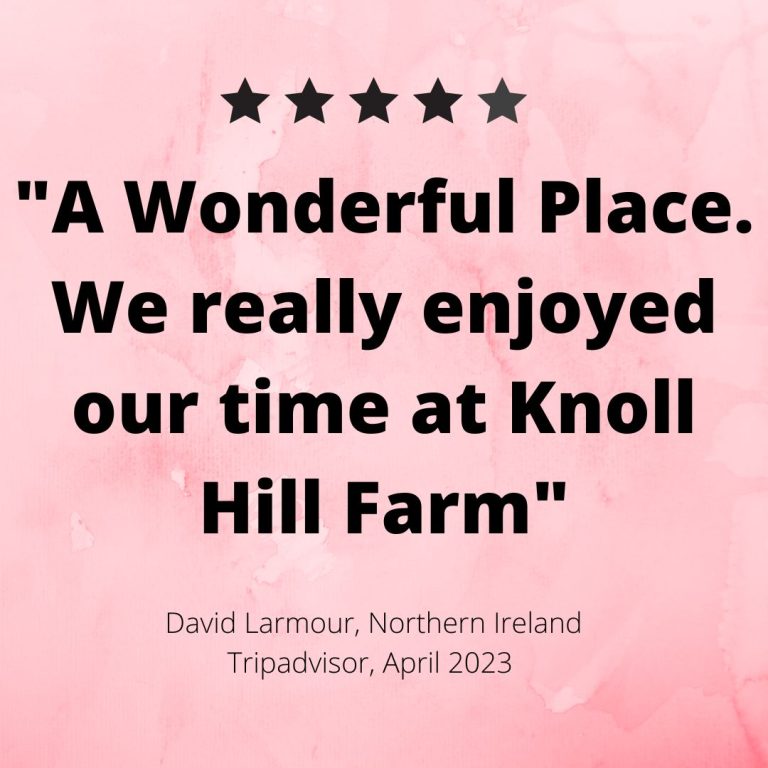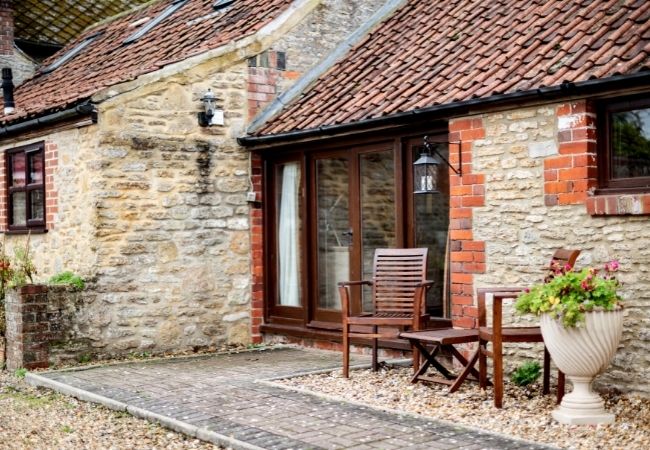 Wake To This View & A Delicious 5 Star Breakfast
To start your day, leave your room to this lovely view of Knoll Hill Farm and the surrounding open countryside.
Also enjoy a full and delicious country breakfast with vegetarian options and all served in our socially-distanced dining toom, overlooking our splendid garden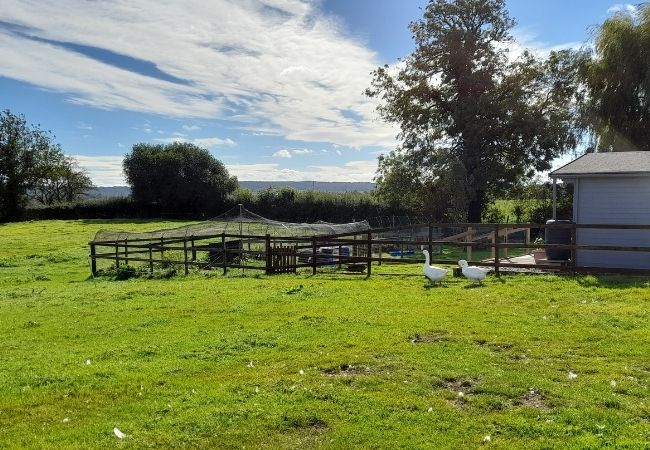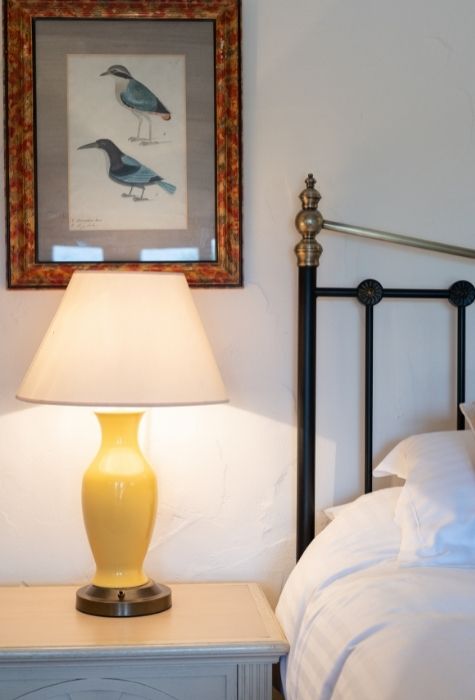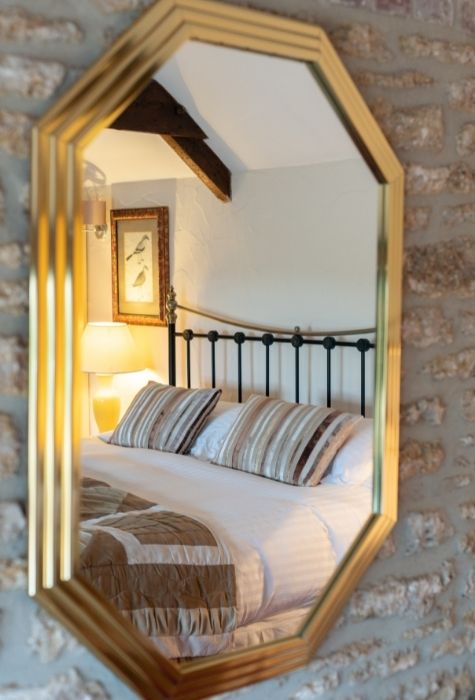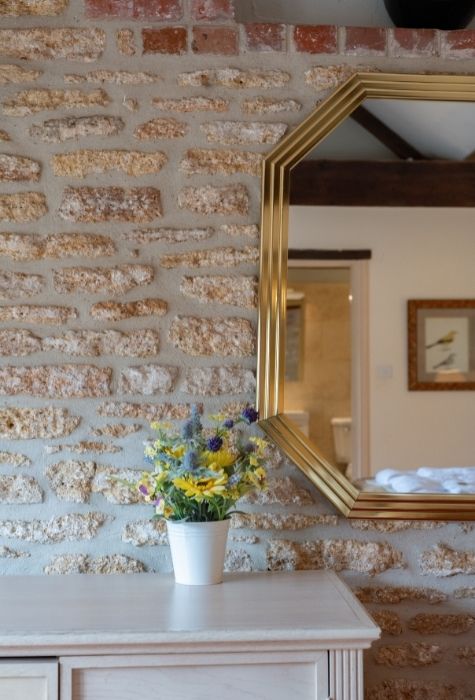 Make Your Stay Extra Special
To make your stay extra special, we have a Romantic Package you can choose from, too. So let us help to make your stay an even more memorable occasion.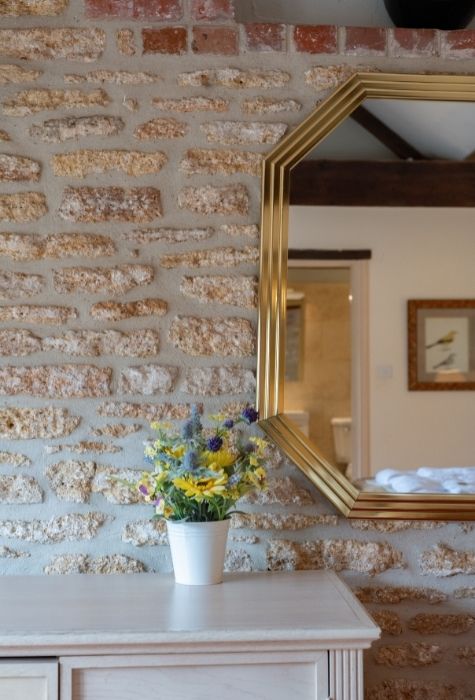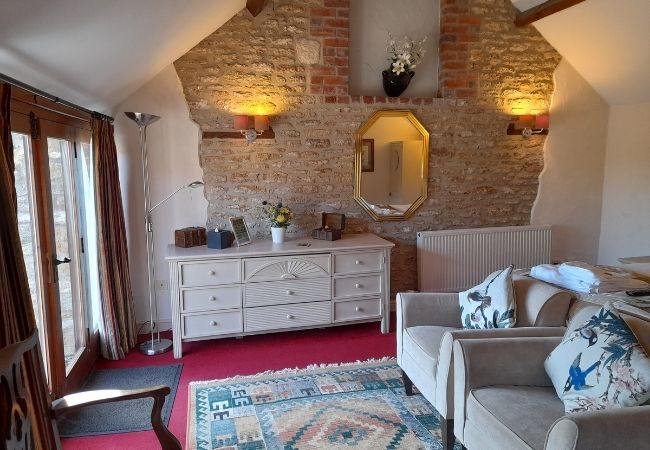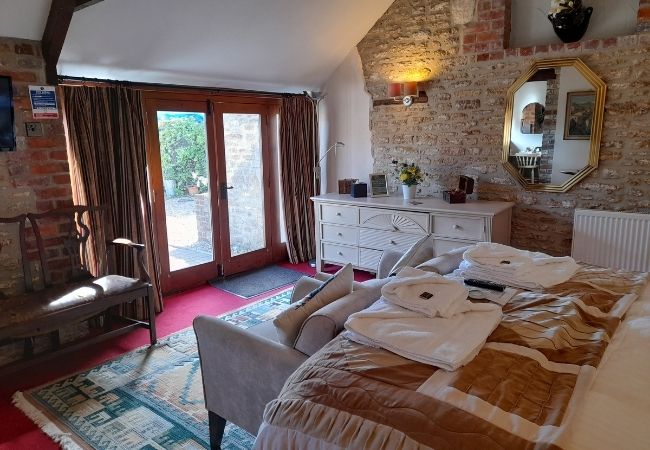 Our pleasure is to make your stay at Knoll Hill Farm as comfortable & relaxing as possible. For each of our en-suite rooms we also offer the following facilities:
Hand gels and sanitisers available

Free wi-fi on site in the public areas

Access to a refrigerator with a selection of fresh milk

Bottled tap water, cork screw & wine glasses

Non smoking

Free off road parking
Checking In & Checking Out
Our check-in time is normally between 16:00pm and 20:30pm. After this time is by appointment, please. Check-out time is up to 10:30am. Should you wish your room to be available slightly earlier than 16:00 or you wish to leave later than 10:30, these arrangements can be made for an additional fee of just £10 each for early check-in and late check-out
Please note: We are constantly refreshing and updating our room designs and furnishings. Your room may appear slightly different from the images shown, when you visit

Any Questions or Booking Enquiries?
If you have any questions about this room or any of our other rooms, please do not hesitate to ring us on +44 (0)1373 836880 or contact us below.
We would love to hear from you
By using this form, you agree with the storage and handling of your data by this website. We promise to store and handle it responsibly in accordance with GDPR regulations.
A Big Thank You For Making Contact